The First and Only FDA-approved Methotrexate Oral Solution
From Azurity Pharmaceuticals, delivering high-quality medications developed specifically for pediatric patients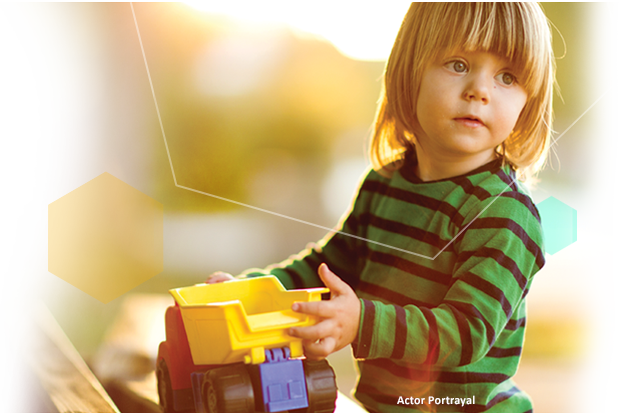 The First and Only FDA-approved Methotrexate Oral Solution
From Azurity Pharmaceuticals, delivering high-quality medications developed specifically for pediatric patients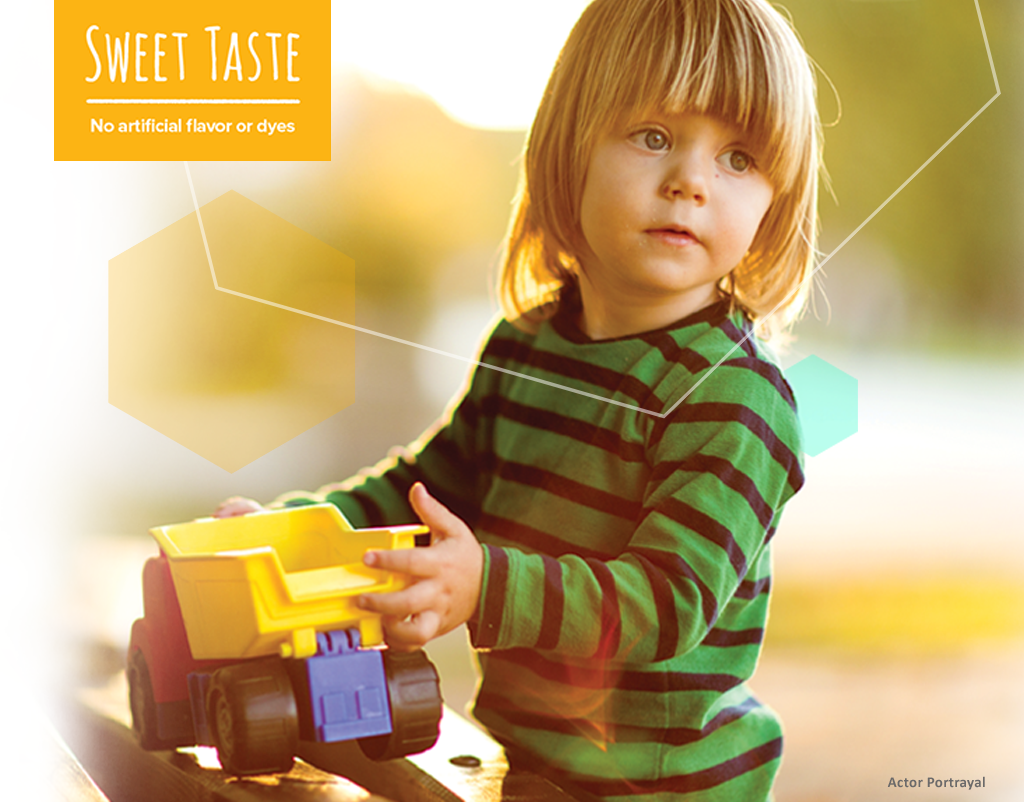 IMPORTANT SAFETY INFORMATION:
XATMEP® (methotrexate) Oral Solution, 2.5 mg/mL
WARNING: SEVERE TOXIC REACTIONS, INCLUDING EMBRYO-FETAL TOXICITY
See Full Prescribing Information for complete boxed warning.
Methotrexate can cause the following severe or fatal adverse reactions.
Monitor closely and modify dose or discontinue methotrexate as appropriate.
Bone marrow suppression (5.1)
Serious infections (5.2)
Renal toxicity and increased toxicity with renal impairment (5.3)
Gastrointestinal toxicity (5.4)
Hepatic toxicity (5.5)
Pulmonary toxicity (5.6)
Hypersensitivity and dermatologic reactions (5.7)
Methotrexate can cause embryo-fetal toxicity, including fetal death. Use in pJIA is contraindicated in pregnancy. Consider the benefits and risks of XATMEP and risks to the fetus when prescribing XATMEP to a pregnant patient with a neoplastic disease. Advise females and males of reproductive potential to use effective contraception during and after treatment with XATMEP (4, 5.9, 8.1, and 8.3).
INDICATIONS
XATMEP is a folate analog metabolic inhibitor indicated for the:
Treatment of pediatric patients with acute lymphoblastic leukemia (ALL) as part of a multi-phase, combination chemotherapy maintenance regimen.
Management of pediatric patients with active polyarticular juvenile idiopathic arthritis (pJIA) who have had an insufficient therapeutic response to, or are intolerant of, an adequate trial of first-line therapy including full dose non-steroidal anti-inflammatory agents (NSAIDs).
The first and only FDA-approved methotrexate oral solution for the treatment of pediatric patients with ACUTE LYMPHOBLASTIC LEUKEMIA (ALL) as part of a multi-phase, combination chemotherapy maintenance regimen.
It's the first and only FDA-approved oral liquid form of a medicine called methotrexate. Because it's FDA-approved, you can be sure it's a high-quality product.
Before Xatmep, there was no FDA-approved, ready-to-use oral liquid formulation of methotrexate for use by pediatric patients requiring body surface area (BSA) dosing (mg/m2) or who have difficulty swallowing, cannot consume tablets, or would like an alternative to methotrexate injections.
Xatmep Dosing Information—For Oral Use Only—One Time Weekly
Your doctor will tell you how much Xatmep that you or the patient should take. Do not change the dose of Xatmep unless your doctor tells you to do so.
Xatmep should be taken at the time and frequency specified by your doctor.
Always carefully measure the prescribed dose of Xatmep before you or the patient takes it. You or the patient can ask the pharmacist for an accurate (mL) dosing device. A household teaspoon is not an accurate dosing device.
The recommended starting dose is 20 mg/m2 given one time weekly. Mistaken daily use has resulted in fatal toxicity.
Make sure that you or the patient swallows the entire dose of Xatmep.
Store refrigerated (2°C – 8°C/36°F – 46°F) in a tightly closed container. Patients may store Xatmep either refrigerated (2°C – 8°C/36°F – 46°F) or at room temperature (20°C – 25°C/68°F – 77°F); excursions permitted to 15°C – 30°C/59°F – 86°F. If stored at room temperature, discard after 60 days. Avoid freezing and excessive heat.
If you have questions about Xatmep, ask your doctor or your pharmacist.
Missed a dose of Xatmep?
If you or the patient misses a dose of Xatmep, contact your doctor. Do not use more medicine or use it more frequently than your doctor has prescribed.

Patients May Pay No More Than $5 For Xatmep*
If you have commercial insurance, you may pay no more than $5 for your prescription with the Xatmep co-pay programs. The automatic savings is instantly applied to your co-pay at the pharmacy. It's completely paperless, so there are no cards, coupons, or forms.
For eVoucherRx™ questions, please call: 800‐388‐2316 Relay Pharmacy Help Desk/Customer Support. Or you can Search Now for a list of participating pharmacies.
For Voucher On Demand™ questions, please call: 866-379-6389 eRx Network, LLC. Help Desk/Customer Support.
*See Xatmep co-pay programs eligibility restrictions, terms, and conditions.
How do I use the Xatmep Voucher programs?
It's easy. You don't need any cards or coupons. Take your Xatmep prescription to one of many participating pharmacies nationwide. When you pick up your prescription, you'll get an automatic co-pay reduction that ensures you'll pay no more than $5 for Xatmep if your co-pay is $230 or less.
How much money will I save?
Qualifying patients will pay no more than $5 for a Xatmep prescription. Savings depends on the amount of your co‐pay above $5.
* Eligibility Restrictions, Terms, and Conditions
By participating in this savings program, participants understand and agree that the information provided, as well as non-personally identifiable information obtained from the pharmacy, will be shared with the manufacturer and with any companies working with the manufacturer. Participants also affirm that they will not submit, and have not had submitted on their behalf, a claim for reimbursement or coverage for items purchased with this card under Medicaid, Medicare, TRICARE, or any other federal or state government healthcare program, or where prohibited by state law.
Offer applies to out‐of‐pocket expenses (co‐pay) greater than $5. Out‐of‐pocket expenses greater than $5 will be covered up to $230 per prescription. If your total out‐of‐pocket cost exceeds $230, you will be responsible for a $5 co‐pay plus any additional amount over $230. If your co‐pay is already $5 or less, this offer does not apply.

Offer applies only to Xatmep patients and associated refills.

This offer is not valid for prescriptions paid in part or in full by any federally or state‐funded program, including but not limited to Medicaid, Medicare, Department of Veterans Affairs, Department of Defense, or TRICARE, and where prohibited by law.

For questions about eVoucherRx™, please call: 800‐388‐2316 Relay Pharmacy Help Desk/Customer Support.

For questions about Voucher On Demand™, please call: 866‐379‐6389 eRx Network, LLC. Help Desk/Customer Support.

This savings program cannot be combined with any other coupon, certificate, voucher, or similar offer.

Offer good only in the USA at participating retail pharmacies and cannot be redeemed at government‐subsidized clinics. Void where taxed, restricted, or prohibited by law.

Offer not extended to clubs, groups, or organizations.

Participation in this program must comply with all applicable laws and contractual or other obligations as a pharmacy provider.

This is not an insurance program.

Participating patients and pharmacists understand and agree to comply with the Terms and Conditions of this offer as set forth herein.

Any step‐edits or prior authorizations required by the insurance plan still apply.

Azurity Pharmaceuticals, Inc. reserves the right to modify or cancel this program at any time.

eVoucherRx™ and Voucher On Demand™ are not extended on prescriptions for patients:

who are cash‐paying customers.

using institution-based pharmacies to fill their prescriptions, or who are recipients of federal or state government health care.

who are filling their prescriptions at nonparticipating pharmacies.
eVoucherRx™ is a trademark of RelayHealth. Voucher On Demand™ is a trademark of eRx Network, LLC.
ADDITIONAL IMPORTANT SAFETY INFORMATION
The recommended Xatmep dose is to be taken once weekly. Daily use has resulted in fatal toxicity.
Xatmep Oral Solution should not be used if hypersensitive or allergic to methotrexate or any of the ingredients in Xatmep.
Xatmep Oral Solution should not be used during pregnancy in patients with pJIA.
Take Xatmep exactly as your doctor tells you.
An accurate dosing device should always be used. Ask your pharmacist for an accurate dosing device. A household teaspoon is not an accurate dosing device.
Ask your doctor about the risks to the fetus if you or your partner is taking Xatmep for the treatment of ALL.
Pregnancy should be avoided if either partner is taking Xatmep. Contraception should be used by both females and males while either is taking Xatmep and for 6 months after the last dose taken by females and 3 months after the last dose taken by males.
Xatmep Oral Solution should not be used when nursing.
Methotrexate may affect the ability to have children. Methotrexate may affect menstrual cycles and sperm count.
Discuss vaccinations and immunizations with your doctor prior to receiving them, as they may not be as effective, or should be avoided during methotrexate therapy.
Xatmep may cause severe side effects, including organ toxicity. Organ toxicity may include: bone marrow, kidneys, gastrointestinal, liver, lung, skin, soft tissue and bone. Secondary malignancies may occur. Your doctor will monitor you for signs and symptoms of toxicity during treatment.
Other side effects of methotrexate include:
mouth sores
diarrhea
Nausea
vomiting
abdominal distress
fatigue
chills
fever
dizziness
decreased resistance to infection
leukopenia (decrease in white blood cells)
malaise
These are not all the possible side effects of Xatmep. Your doctor or your patient's doctor is the best source of advice about side effects.
Call your doctor immediately if you or your patient has any side effects that concern you or do not go away.
Tell your doctor about any other medications, including prescription and over-the-counter medications, supplements, vitamins, or herbal remedies you are taking. Make sure to visit your doctor regularly.
Ask your doctor about proper storage and disposal of dispensing bottles and dosing devices. Keep this and all medications out of reach of children.
This Important Safety Information does not include all the information needed to use XATMEP safely and effectively. Visit XATMEP.com for Full Prescribing Information.
To report SUSPECTED ADVERSE REACTIONS, contact Azurity Pharmaceuticals, Inc. at 1-855-379-0383, or FDA at 1-800-FDA-1088 or www.fda.gov/MedWatch.